Our name says it all - since 1994 we have been supporting customers as a specialized B2B agency with marketing for high-tech products. We focus on successful marketing communication for products and services that require explanation. Providers of software, hardware and services in the industrial environment value our expertise and our flexible portfolio of services. As marketing specialists, we also have market knowledge and technology expertise in the areas of IT, electronics, ERP, PLM CAD, CAM, CAE, simulation and additive manufacturing. We understand our customers and speak the language of their target groups in all areas of industry.
But hightech marketing also means that we are pioneers in digital marketing: marketing strategies and concepts, webshops and websites, whitepapers and lead generation are as much a part of our spectrum as search engine optimization, SEA and social media marketing. 
From a project assignment for a case study to a retainer for the entire PR and press work, we work successfully for start-ups and global corporations .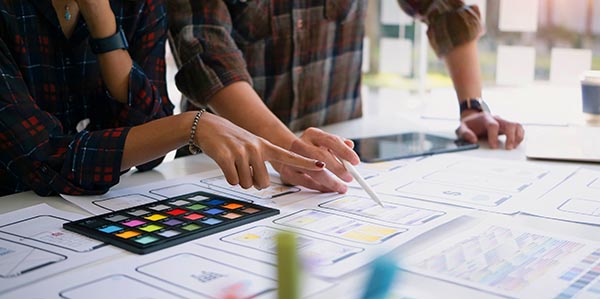 Core competencies of hightech marketing
We write precise texts and attach great importance to the perfect presentation of your product benefits and brand messages. Our texts, whether press releases, case studies or content, are characterized by a creative use of language and target-group-oriented presentation. 
Topic-relevant... We know what the industry is talking about and what moves the trade press. With our PR and press work, we integrate your company into the public discourse and ensure resonance. Through our first-class contacts and excellent market knowledge, we ensure your good networking and sustainable positioning in the market.
Tech-savvy... Whether IT, high-tech, ERP, PLM, CAD/CAM/CAE, simulation, digital factory and additive manufacturing - we present highly complex and technically demanding topics clearly and understandably. Dry topics come alive because we convey technical know-how with charm and esprit.
Team-oriented... At hightech marketing, every customer is king. The fact that we nevertheless see ourselves as team players does not mean a contradiction. After all, fruitful customer relationships, good project results and successful consulting are the result of dialogue at eye level - through clear objectives and comprehensible results.
What is high-tech marketing?
We understand this to mean the marketing of capital goods that are developed at the cutting edge of technical progress. These products are particularly exciting and new - but also require special explanation: A new principle and a new dimension of benefit often have to be communicated with a new product.
Successful marketing overtakes technical development and realizes the perfect market entry at an early stage. The winner takes it all!
Success is neither random nor one-dimensional. Just like the work we do for our clients, hightech marketing's success is based on a combination of factors that are specifically intertwined.
High-tech marketing is digital marketing. Request our free whitepaper on this topic!
The know-how
We are very familiar with our target group in the industry for two reasons: many years of experience in the sector and intensive involvement with its rapid change processes. We see ourselves not as companions but as co-creators. Thus, our technical knowledge continuously expands with each task - which is why we know what we are talking about.
The claim
Whether we support start-ups or renowned international companies: hightech marketing considers individual measures in the context of complete communication concepts. Campaigns must be carried out across all media in order to make a difference on the market and with investors. Efficiency is fun for us - and it works best when both sides focus on long-term cooperation.
Expertise in many industries
Our particular expertise lies in the "business to business" communication of high-tech companies. As an agency, we have many years of expertise in communicating the technical and economic benefits of software and hardware to the various sectors of industry. To this end, we constantly gather new expertise from all areas of communication and combine it with an understanding of complex technical interrelationships, modern hardware and software, and process organization in companies.
Optimally networked
Since the agency's founding in 1994, we have primarily served manufacturers and service providers in the hardware and software sector. Commercial software such as ERP, CRM, SCM with the topics of cloud computing and big data are just as much a part of our focus as technical products for CAD, PLM and product configuration. This expertise facilitates our work on topics such as Industry 4.0, rapid prototyping, the digital factory or 3D printing. Technical terms are not foreign to us, but fixed components of our vocabulary.
Our expertise
Through regular discussions with decision-makers and users from the field, we know the current market requirements for the industry and recognize opportunities for our customers to present their solutions in a custom-fit manner. In doing so, we have a lot of experience from different industries: Food and beverage industry, meat industry, logistics, industrial manufacturing with tool and die making, process industry and life science, automotive and supplier industries are still not all our fields of activity.
We are familiar with the special requirements of the individual company departments, from top management to development, design and production, right through to assembly. With our industry expertise, we can actively support our customers with target group-oriented concepts and goal-oriented marketing ideas.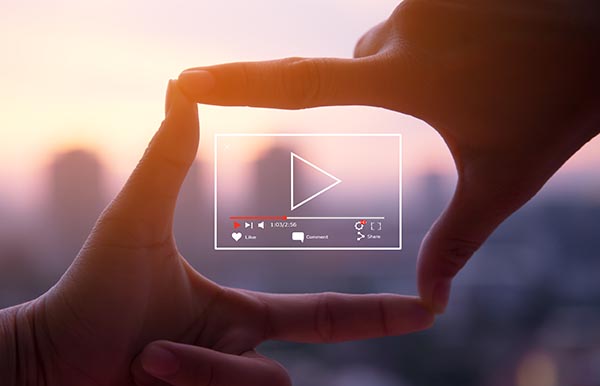 High Quality Content
Trade editors value our carefully researched reference reports and knowledgeable technical articles. It is not uncommon for them to request reports, interviews or information material from us on their own initiative. As a former editor of the trade magazine CADCAM, agency founder Thomas Tosse has earned an excellent reputation as a competent partner for many media. hightech marketing's clear focus on B2B gives us expert status and ensures a high, qualified level of our work.
We offer full service in all or individual disciplines of marketing and communication, combining experience in conception with professional realization. The customer comes first. For us, this does not mean unconditional service, but effective cooperation. Because only by listening well can optimal results be achieved.
From individual actions on a project basis to continuous cooperation, we focus on customer-oriented consulting and support. In dialog, we develop effective strategies and concepts that always keep an eye on the success of the individual measure. For many of our customers, we act like an external marketing department.
We know the perspectives and interests of our clients. Depending on your needs, we find independent, successful and effective solutions in the areas:
Sounds interesting? Get in touch with us:
Call us or write to us! We will be happy to help you with your request.
Here you can find us:

hightech marketing e.K.
Innere Wiener Str. 5
81667 Munich
Phone: +49 89 / 459 11 58-0
Fax: +49 89 / 459 11 58-11
info@hightech.de